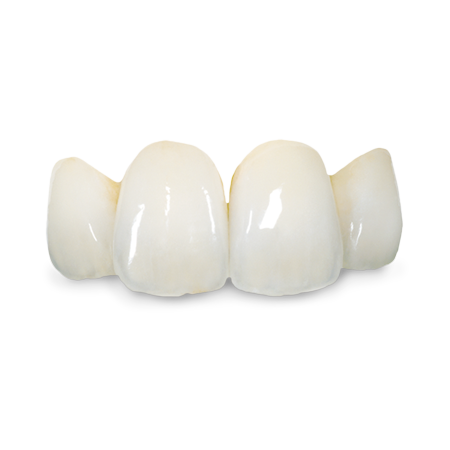 PMMA Provisional
---
Our PMMA Provisionals offer stability and esthetics for a temporary corrective solution. This restoration is milled out of a solid block of PMMA. The provisional benefits from the material's translucency. The PMMA Provisionals from Global Laboratories are available in 16 VITA® classical and bleached shades in both monocolor and multilayer options.
Additonal Information
---
Indications
Bridges
Full arches
Crowns
Complex cases, including multi-unit situations
Contraindications
Bruxism and parafunction, Pathology of bite, more than 50% of enamel affected by pathology
Tech Notes
For facial reduction three wheel diamond depth cutter should be used for orientation grooves. For proximal reduction - round end tapered diamond bur is used as an extension for facial reduction.